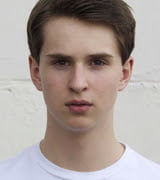 Grayson Maxwell Gurnsey has booked a role in episode #209 of Van Helsing, Season 2.
Storyline:
Van Helsing is an American-Canadian dark fantasy horror drama television series, overseen by provocateur playwright-filmmaker Neil LaBute, which premiered September 23, 2016 on Syfy in the United States. The series follows Vanessa Helsing (played by Kelly Overton) daughter of famed vampire hunter Abraham Van Helsing, who wakes up after a five-year coma to discover a vampire-controlled world. She soon learns that she possesses a unique blood composition that makes her immune to vampires and able to turn the creatures into humans. That power puts humanity's last hope to return the world to how it once was before the vampires took over in Vanessa's hands. The series premiered on Netflix December 23, 2016.
Van Helsing Season 2 is set to premiere fall 2017.
Season 2 trailer:
https://www.youtube.com/watch?v=2acnQzUQidM