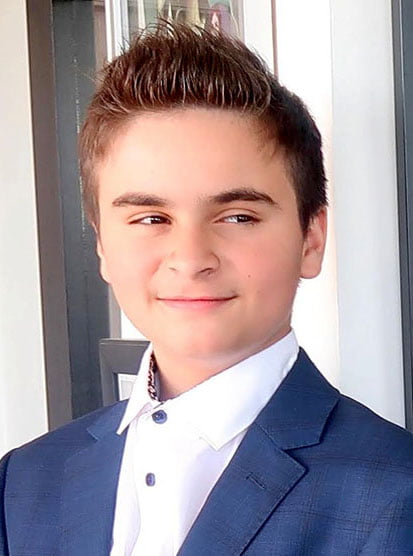 The Bravest Knight has won the GLAAD Media Award in the Outstanding Kids & Family Programming category.
Hulu's animated series is a story of a young pumpkin farmer named Cedric, as he attempts to become the greatest knight who ever lived. Now grown and married to the prince of his dreams, Sir Cedric recounts his fairytale adventures to his adopted daughter Nia, showing her the paths and pitfalls that await her on the way to knighthood. Accompanied by his best friend, a bridge-less troll named Grunt, Cedric's lifelong quest to fulfill his destiny takes him through a world of witches and giants, and ends with the toughest challenge of all: Teaching his daughter to do the same.

TVPG • LGBTQ+ • Animation • Kids • TV Series • 2019TVPG • LGBTQ+ • Animation • Kids • TV Series • 2019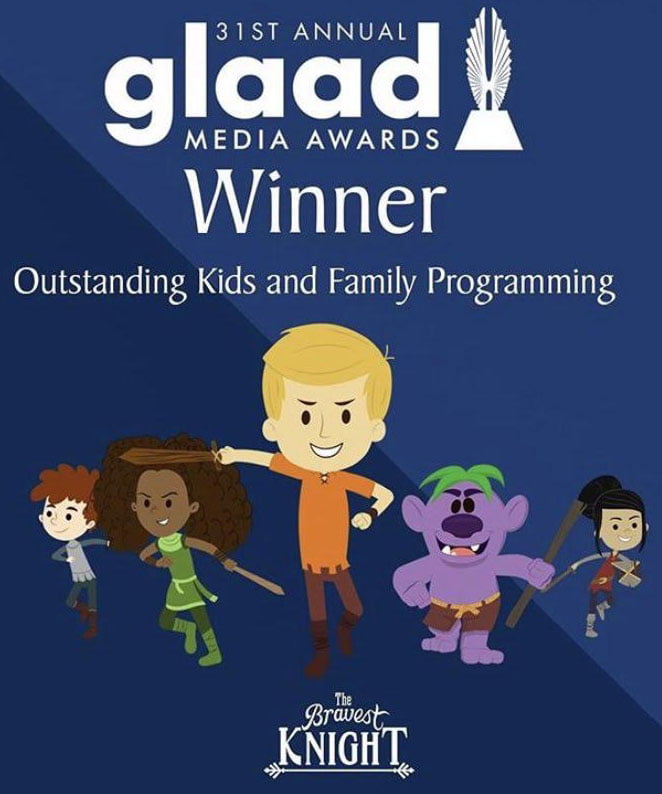 The show boasts a star-studded cast including T.R. Knight as "Sir Cedric," Bobby Moynihan as young Cedric's troll sidekick "Grunt," Storm Reid as Not-Yet-Knight "Nia," and will also feature the voice talents of RuPaul, Christine Baranski, Wanda Sykes, Wilson Cruz, Teri Polo, Steven Weber, Donna Murphy, AJ McLean, Dot-Marie Jones, Maz Jobrani,
AND Chance Hurstfield as Young Cedric!
Bravest Knight is one of the first children's animations to feature racial and sexual minorities.

Trailers:
https://www.youtube.com/watch?time_continue=2&v=sJQs_KIDkbU&feature=emb_logo

https://www.hulu.com/series/the-bravest-knight-132eacec-fbd0-4bb0-81a4-8e3cfe3ce662

Acceptance speech:
https://twitter.com/glaad/status/1288838819517796353