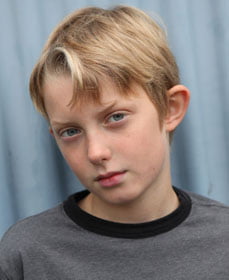 Rowan Longworth will be appearing in The Flash, a spinoff from CW's Arrow, which stars Grant Gustin as superhero Barry Allen/The Flash.
Rowan also returns on The Killing for season 4 of the mystery drama (which has been picked up by Netflix), and has a recurring role on Wayward Pines, an event thriller evocative of the classic cult hit "Twin Peaks.", starring Matt Dillon as special agent Ethan Burke.
M. Night Shyamalan is the executive producer of this Fox 10-episode miniseries created by Chad Hodge from the book by Blake Crouch, and co-starring Melissa Leo, Terrance Howard, and Juliette Lewis.