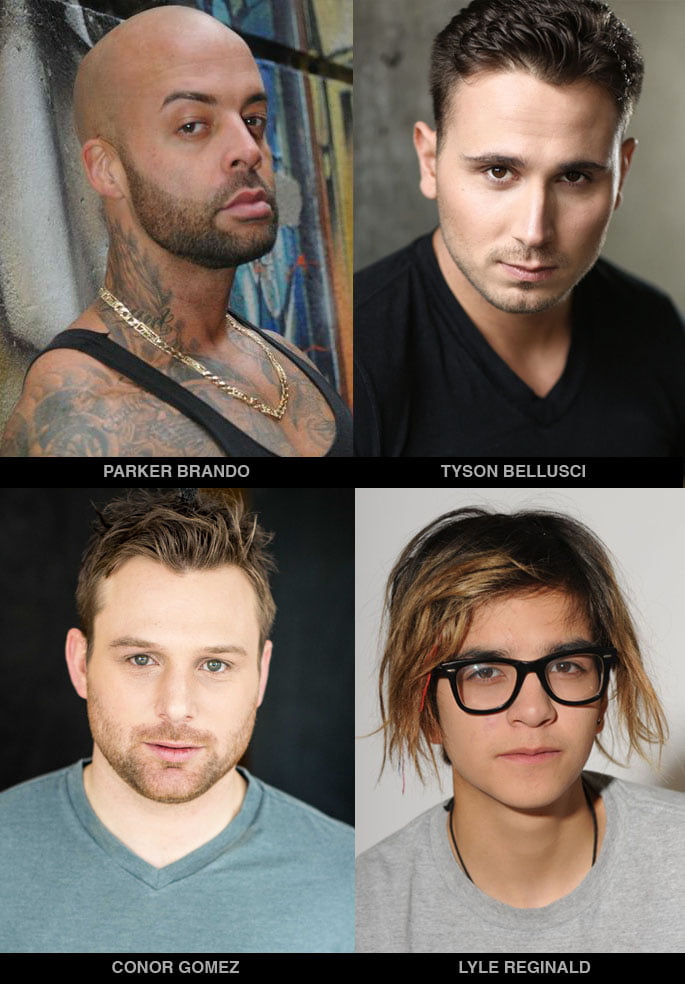 iZombie Bookings for
Parker Brando, Tyson Bellusci, Conor Gomez & Lyle Reginald !!
Based on a DC Comics/Vertigo series, CW's iZombie comes from Veronica Mars' Rob Thomas and Diane Ruggiero-Wright, and stars Rose McIver as Liv Moore, a medical resident whose life is turned upside-down when she's turned into a zombie. She goes from being an over-achieving doctor to a functioning zombie feeding on brains at her new place of employment, the Seattle morgue. Her identity crisis is exaggerated further as she temporarily acquires memories and personality traits of the people whose brains she ingests. She then uses the memories of the victims in the morgue to help solve their murders.