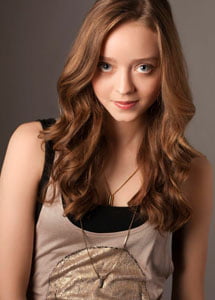 Madeleine Arthur (Big Eyes, The Tomorrow People) books a role as a series regular in ABC's Drama/Thriller pilot "Original Sin" (Untitled Jenna Bans).
Written by award nominated screenwriter, producer and co-executive producer Jenna Bans (Grey's Anatomy and Scandal) and directed by Paul McGuigan, Scottish film director (Lucky Number Slevin and Smash) will direct the pilot.
The ABC pilot follows the return of a politician's son, presumed dead after disappearing over a decade earlier, shocking his tight-knit family. As he is welcomed back into his community, the neighbor jailed for his murder is released and the cop responsible is forced to re-examine what happened so many years ago.
Tony-award winning actress Joan Allen will play politician Claire Warren, while Rupert Graves will play her handsome and charismatic husband. Liam James (The Way,Way Back,The Killing and Psych) has landed a key role as Adam Warren, the returned son who was presumed dead. Having been gone for so long, he maintains much of the behavior and mannerisms of an 8-year-old boy. Madeleine Arthur plays the young Willa Warren, who becomes frantic when her little brother Adam goes missing.
Zach Gilford (Friday Night Lights) plays Adam's self-destructive older brother Danny and Andrew McCarthy will play Hank, Claire and Peter's former neighbor who spent 12 years in prison for Adam's murder.