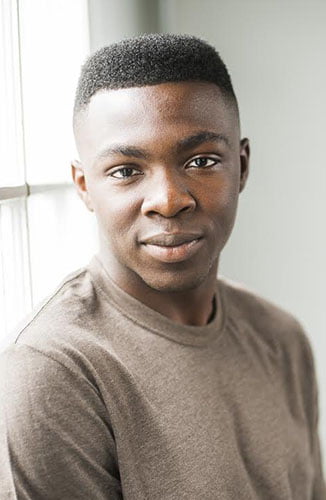 Eric Bempong books recurring role on the pilot "Let The Right One In".
Let the Right One In, a drama based on the best-selling novel by Swedish author John Ajvide Lindqvist. Criminal Minds and Teen Wolf creator Jeff Davis wrote the script and serves as executive producer with Marty Adelstein (Aquarius, Teen Wolf) and Becky Clements (Aquarius) of Tomorrow Studios and Simon Oakes (Let Me In) of Hammer Films. The pilot is being produced by Tomorrow Studios in association with Turner's Studio T.
Let the Right One In is an eerie drama about a young boy, long tormented by his classmates, who finds solace in a friendship with a charismatic female vampire who appears to be near his age. The vampire settles into the boy's small Vermont town with her mysterious caretaker, just as a series of bizarre murders begins attracting the attention of law enforcement.
"Let the Right One In combines elements of horror, revenge thriller and adolescent romance into an unforgettable and truly unsettling tale," said Sarah Aubrey, EVP of original programming for TNT. "This novel is a watershed of rich storytelling, making it an abundant source from which Jeff, Marty, Becky and Simon will bring to life in this all-new adaptation."Lindqvist's debut novel was an instant bestseller in Sweden. He adapted his book into a screenplay for the 2008 Swedish film of the same name, which earned international awards. (watch the trailer below) TNT's pilot will draw from the original source material. Carl Molinder, who produced the original screenplay, and Alex Brunner (Dark Places) also serve as executive producers on the TNT adaptation.
Let the Right One In was previously developed at A&E and A+E Studios. The project moved to TNT earlier this year. It marks the second drama pilot for Tomorrow Studios at TNT following Good Behavior, which went to series.
TRAILER:
https://www.youtube.com/watch?v=ICp4g9p_rgo#action=share