Superman and Lois' premiere season was a major hit for The CW.

The Arrowverse offshoot offered audiences a completely new look at the lives of the Man of Steel and DC's most intrepid reporter – one that just so happens to be connected to the biggest TV superhero franchise.
Superman & Lois sees Clark Kent and Lois Lane, along with their two children Jonathan and Jordan, pack up their lives in Metropolis and move to Smallville, Kansas, for a fresh start. But, as anyone who has read a Superman comic or watched the TV series Smallville knows, that town isn't exactly known for being normal. With a mysterious visitor from another world seeking vengeance on Superman and a power-hungry businessman looking to bleed Smallville's resources dry, Clark and Lois' fresh start with their family encounters some major obstacles. Thankfully, this looks like a job for, well, Superman and Lois Lane.
The series enjoyed immense success throughout its run, with it proving to be a major ratings hit for The CW with its premiere and maintaining one of the most consistent audiences of the network's spring season.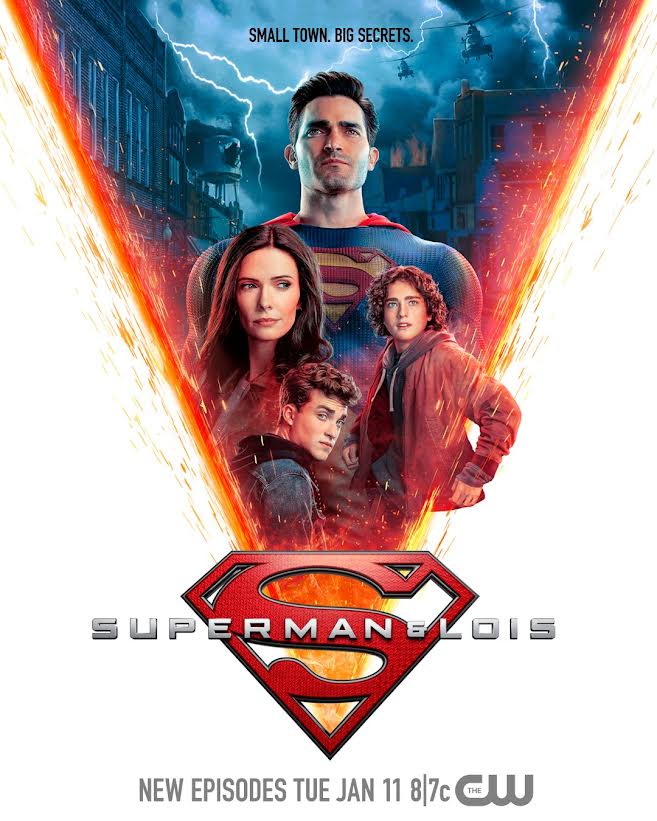 Superman & Lois is an American superhero drama television series developed for The CW by Todd Helbing and Greg Berlanti, based on the DC Comics characters Superman and Lois Lane, created by Jerry Siegel and Joe Shuster. Tyler Hoechlin and Elizabeth Tulloch star as the title characters Clark Kent / Superman, a costumed superhero, and Lois Lane, a journalist for the Daily Planet. The series is set in the Arrowverse, sharing continuity with the other television series of the franchise.
Superman & Lois was announced as a pilot in October 2019 and was ordered to series in January 2020. Filming began in October 2020 and concluded in July 2021. The series premiered on February 23, 2021. Superman & Lois was renewed for a second season March 2021 which premieres Jan 11, 2022.
Superman & Lois – Season 2 Promo:
https://www.youtube.com/watch?v=GkJt028GO4Q 
Watch Superman and Lois on The CW on Tuesdays at 8:00 p.m. ET:
https://www.imdb.com/title/tt11192306/