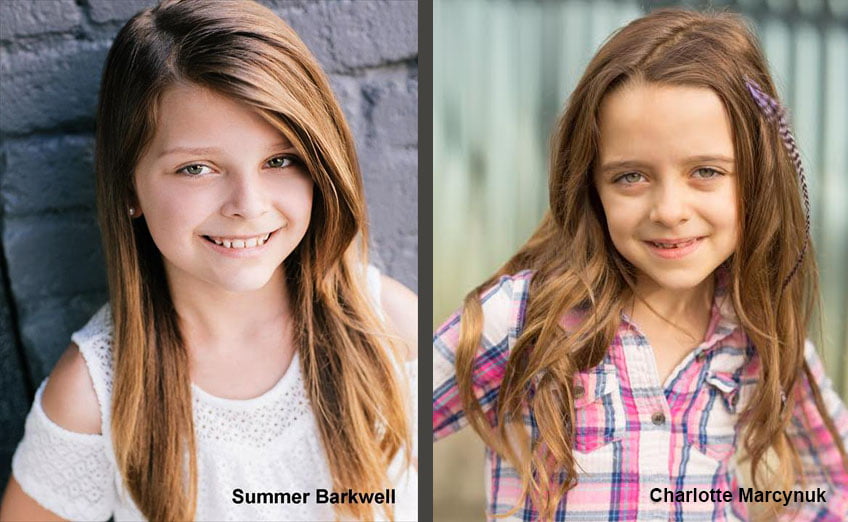 Summer Barkwell and Charlotte Marcynuk have both booked roles on Nickelodeon's upcoming reboot of 'Are You Afraid of the Dark?'
Summer has booked a role on Episode #101 and Charlotte on episode #103.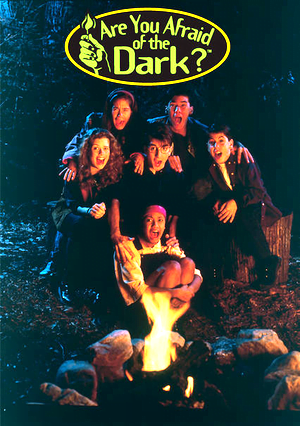 Are You Afraid of the Dark remains a popular cult series, and this year, it's making a big comeback. Nickelodeon has revealed that an Are You Afraid of the Dark miniseries is coming this October:

The limited series will consist of three hour-long episodes.
Are You Afraid of the Dark? introduces an entirely new Midnight Society group of kids who tell a terrifying tale about the Carnival of Doom, only to have the events of the story come to life.
According to Deadline, Sam Ashe Arnold (Best.Worst.Weekend.Ever.) will play Gavin. Miya Cech (Rim of the World) will play Akiko. Tamara Smart (The Worst Witch) will star as Louise. Jeremy Taylor (Stephen King's It (2017) stars as Graham. Lyliana Wray (Black-ish) plays Rachel and Rafael Casal (Blindspotting) will play the Carnival of Doom's Ringmaster: Mr. Tophat.
This spooky anthology series for kids recounted ghost stories told by the young members of the Midnight Society as they gather around a campfire. Each episode opened with members of the Midnight Society at their secret spot in the woods, where they prepare their fire and the night's storyteller announces the title of the his or her offering. However, the cameras soon leave the storyteller and switch to the tale being told.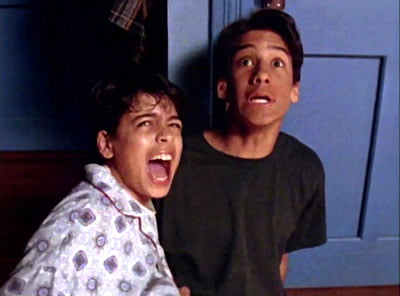 The series is produced by ACE Entertainment, with ACE founder Matt Kaplan and Spencer Berman serving as executive producers. "Are You Afraid of the Dark?" is written by Ben David Grabinski (Skiptrace) and directed by Dean Israelite, (Power Rangers) both of whom will also executive produce.

Are You Afraid of the Dark? was a Canadian horror fantasy-themed anthology television series that was on YTV. It aired from 1990 to 1996, and for a second run from 1999 to 2000. The original series was created by D.J. MacHale and Ned Kandel and was picked up by Nickelodeon in 1991. MacHale, Kandel, and Nickelodeon teamed up with the Canadian company Cinar, and as a part of the deal the show was filmed in Richmond, British Columbia and in the Greater Montreal area.
The series premiered with the episode "The Tale of the Twisted Claw" as a pilot on Halloween 1990 on the Canadian television network YTV and aired until June 11, 2000. The show also premiered on Nickelodeon's SNICK on August 15, 1992, and aired until April 20, 1996. The show was both a critical and commercial success, garnering numerous awards as the series progressed
A revival series with new directors, writers, and a cast was produced by Nickelodeon from 1999 to 2000 and also aired on SNICK. The sole member from the original lineup to return for the sixth and seventh seasons was Tucker (Daniel DeSanto), although Gary (Ross Hull) returned for the concluding show, which notably broke from the show's established format by blurring the line between story and "reality

Top 10 Reasons Why "Are You Afraid of the Dark?" is Scary Good!
https://www.youtube.com/watch?time_continue=142&v=A0P6WTggaKU