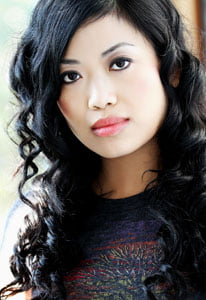 Quynh Mi books a role on The Flash!
The Flash is an American television series airing on "The CW". It is based on the DC Comics character Flash (Barry Allen), a costumed superhero crime-fighter with the power to move at superhuman speeds. It is a spin-off from the series "Arrow".  The series premiered in North America on October 7, 2014, where the pilot became the most watched telecast for The CW.
This Action adventure drama focuses on Barry Allen who wakes up 9 months after he was struck by lightning and discovers that the bolt gave him the power of super speed. With his new team and powers, Barry becomes "The Flash" and fights crime in Central City.