AVA WINS SILVER!!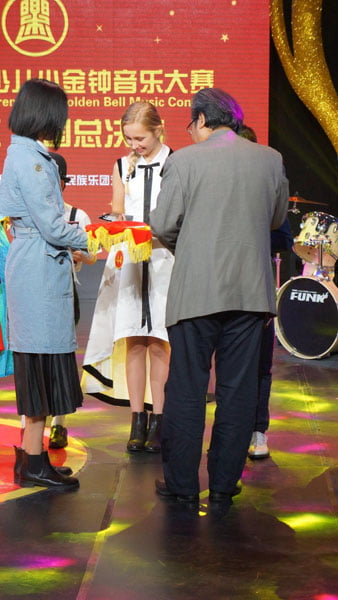 North American Chinese Singing Sensation Ava Frye takes home the Silver Trophy representing Canada and the USA in the Golden Bell Chinese singing competition finals in Guangzhou, China.
99,999 ethnic Chinese children and 1 Caucasian entered, Ava.
Ava is now on tour in southern China where she has been mobbed by massive crowds wanting for her autograph!!
Silver Performance:
https://vimeo.com/148024138
Ava On Tour:
https://vimeo.com/150526816